Home
› Human Serum and Plasma
Human Serum and Plasma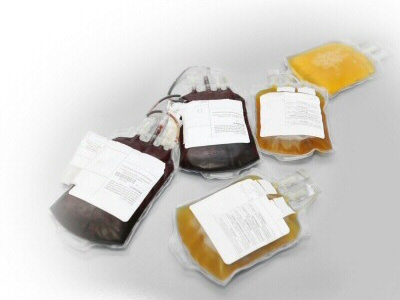 TCS Biosciences Ltd are one of the largest suppliers of human serum and plasma in the United Kingdom and Europe.
Human serum and plasma products have proved over many years to be suitable material for use in biochemical and in-vitro diagnostic applications including EIA, IFA, CF, RIA and latex agglutination. They are also suitable for use as controls, standards and calibrators.
Material is also suitable for tissue culture and other research applications. Customers should satisfy themselves that a particular product is suitable for their requirements before purchase.
Available from TCS Biosciences Ltd:
Normal Human Serum and Plasma (Screened)
Individual donor units (IDUs) or mixed pool
Screened for Hepatitis B, HIV I, HIV II and HCV
Supplied with the following information:

Blood Group, Age, Gender
Human Serum and Plasma (Disease State Profiles)
Specific antibodies

Biochemical parameters, such as:

Steroid stripped, T3 depleted, T4 depleted

Additional parameters available upon request
Batch specific samples are available on request for serum and plasma products. A batch reservation service is also available.
True Human Serum (Off The Clot)
Whole blood is collected, without anticoagulant, and is allowed to clot naturally. The serum is then separated by centrifugation, removed and frozen at -20°C. This process is carried out as far as possible under aseptic conditions to keep any bacteriological contamination to a minimum. Each donor yields approximately 200ml.
Plasma Derived (Recovered) Human Serum
Plasma from outdated whole blood or citrated fresh frozen plasma is pooled and defibrinated to yield a stable, fibrin free serum like product. This is then dialysed to remove anticoagulant and levels of protein and electrolytes are restored to normal levels.
Plasma Whole Blood
Plasma Whole blood is collected into anticoagulant, centrifuged, separated and the resulting plasma is stored at -20°C. The methods used are the same as for plasma intended for transfusion. The anticoagulant normally supplied is CPDA-1 although others may be available on request.
Preservatives
Products are normally supplied free from added preservatives although these can be added to customers specification.
Source All Human Blood products are obtained from healthy donors in approved blood collection centres.
Sterility
(product codes beginning CS/DS/PS/DPS)
Sterility is achieved by pressure filtration to 0.2μm and subsequent filtering under aseptic conditions into sterile bottles. Further filtration to 0.1μm where Mycoplasma removal is to be guaranteed is available. Serum can also be clarified by non sterile filtration to 0.2μm if required.
Product Safety
In accordance with US FDA and UK DoH requirements, all Human Blood products are tested by approved methods, at individual donor level, for HbsAg and antibodies to HIV I & II and HCV. Records of individual donors are kept on file and a certificate of testing is issued with each batch of material. However, we recommend that all material of human origin should be considered as potentially hazardous and be handled with appropriate care.
Online Catalogue
Stay In Touch
TCS Biosciences Ltd
t: +44 (0)1296 714222
f: +44 (0)1296 714806
e: sales@tcsgroup.co.uk
Botolph Claydon, Buckingham MK18 2LR
United Kingdom